Since leaving Mountain Lore Animal Hospital to open Sarah's Pet Sitting in 2008 my #1 goal has always been customer satisfaction.  Call us needy but we want you to LOVE us!  Here are just a few benefits of choosing Sarah's Pet Sitting's professional pet care services to look after your pets while your at work or on vacation.
Here are 12 great reasons to choose Sarah's Pet Sitting
Experience – Sarah's Pet Sitting has been operating as a Full Time Pet Sitting company since 2008.  We perform thousands of Pet Sitting services each year.  Our Pet Sitters work with all different types of pets on a daily basis.  We have the knowledge and experience to be on the lookout for any potential dangers or hazards to your home and pets.
Full Time Service – Unlike friends and neighbors, Sarah's Pet Sitting is available 24/7 – 365 days a year including ALL major holidays.  Our Services are Full Time and your Pet Sitting visits are our only source of income, making you the client our Top Priority.
Back Up – Sarah's Pet Sitting always has backup.  Our Professional Pet Sitters work together as a team. Even if your regular Pet Sitter has an emergency such as a car accident or illness, Our team of Pet Sitters always has a backup plan to cover any and all scheduled visits.  You will never have to cancel a trip or leave work early knowing we've got you covered.
Veterinary Technician – Sarah's Pet Sitting always has a Certified Veterinary Technician on staff who knows what to do and is available to consult our Pet Sitters on the best action required in the case of a sick or injured pet.
Pet CPR and First Aid – Our managers are certified in Pet CPR and First Aid , we also have pet sitters on staff trained in Pet CPR and First Aid.  This means Sarah's Pet Sitting knows how to properly care for your pet in the unlikely case of an emergency.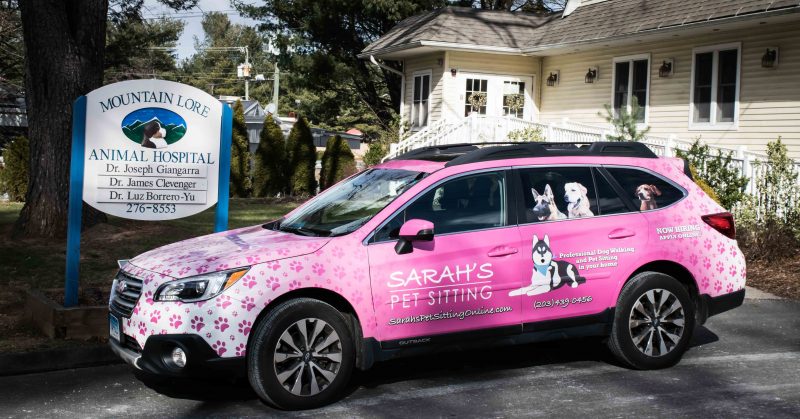 Pet Sitting and Dog Walking Done Right!
Liability Insurance and Bonding – All of Sarah's Pet Sitting's Professional Pet Sitters are fully insured and bonded to protect your pets and home in the case of an accident or damage to your property.
Workers Compensation – All of Sarah's Pet Sitting's Pet Sitters are fully covered by workers compensation insurance.  This means YOU are protected in the unlikely event that our pet sitter is injured while on your property.
Online Client Management – Sarah's Pet Sitting has a very easy to use online client management system.  Our system allows our clients to easily schedule visits, pay their invoice or even setup easy auto pay for their service.  On top of that, Sarah's Pet Sitting has dedicated office staff only a call or email away.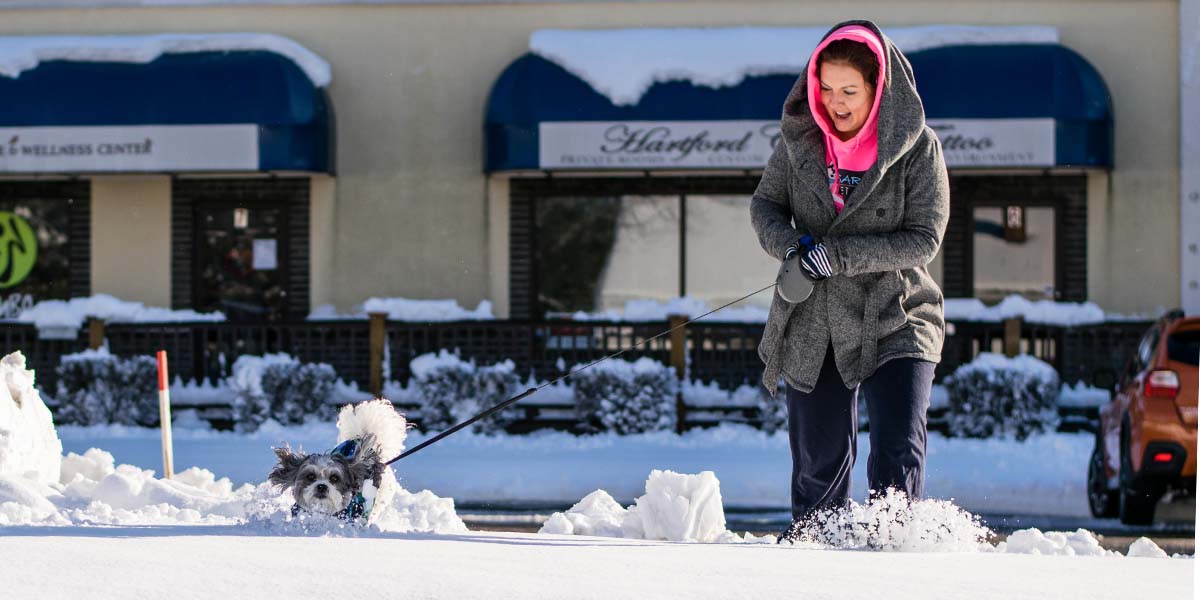 GPS Check In – Our Professional Pet Sitters check in and out of each visit via GPS.  Our Management team is monitoring every visit throughout the day. This means we know where are pet sitters are at ALL times.
Email and Text Updates – You will receive a text/photo and email after EVERY visit.  If you schedule four visits per day, you will be receiving four updates.  You well never be left wondering how your pet is doing or if your visit was completed while you're away.
Leash Walking – Our Pet Sitters know how to walk dogs!  Each of our pet sitters know how to safely handle multiple dogs on leash.  Our Pet Sitters have short sturdy leashes and utilize the appropriate harnesses to safely handle dogs of all breeds and sizes.
Peace of Mind – You have the peace of mind knowing ALL bases are covered.  You can relax and enjoy your vacation or focus on your workday knowing that your pet is receiving the absolute best professional pet care.
Take minute to read our reviews on Facebook, Google and Yelp
Get Started
We can't wait to meet you and your pets!
Get Started with Sarah's Pet Sitting Today!
Proudly Servicing Cheshire, Southington, Wallingford, Hamden, Meriden, Bethany, Plantsville and Prospect
Get Started