Connecticut's Premier
Pet Sitter, Dog Walker and Dog Trainer
Cheshire, Southington, Wallingford, Hamden, Meriden, New Haven, North Haven and Bethany.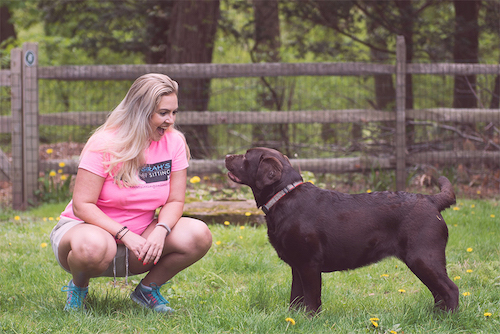 Providing Pet Sitting, Dog Walking and Dog Training in your home.
Customer Satisfaction is our #1 Priority.
I understand leaving your pets can be hard, we're here to make it easy! Our team of professional pet sitters and dog walkers are available 24/7/365. Sarah's Pet Sitting has 100's of 5 star reviews on Google, Yelp and Facebook and once you become a client of ours scheduling visits via our app, even on short notice is a breeze.
"We have been with Sarah's Pet Sitting for eight years now, and they feel like part of the family. They are reliable and trustworthy and very good at what they do. I don't know what we would do without them." ~Jonathan
Want to chat with us before creating your account?
Text or Call Us 203-439-0456
Sarah's Pet Sitting makes scheduling pet care easy, convenient and reliable!
Since starting Sarah's Pet Sitting in 2008 I've worked tireless to improve the pet care experience for my clients. Once you've become our client you can request service anytime via our app. Through our easy to use app you can request pet sitting anytime of day, even on short notice right from your phone or computer. We accept all major credit cards and have autopay to make things even easier.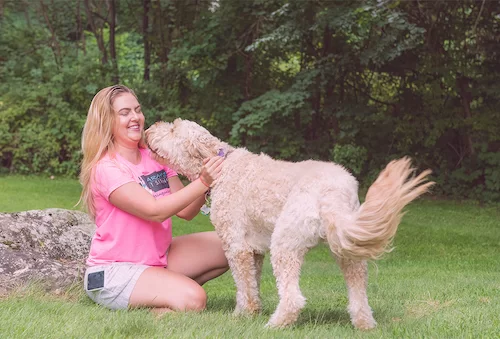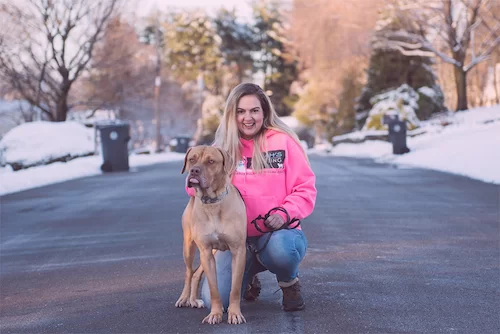 Guaranteed Peace of Mind
Whether you're using us everyday for dog walking or pet sitting while you travel you'll have guaranteed peace of mind while you're away. With Sarah's Pet Sitting you'll receive a visit report with photos at every visit, you can communicate directly with your pet sitter via our app or you can call our office directly with any questions.
"Sarah's Pet Sitting has been walking our dog, Wilson, since he was a puppy! They are amazing! Trustworthy and dependable, and they always leave a detailed note about the visit. Can't recommend them highly enough!!" ~Deb
Want to chat with us before creating your account?
Text or Call Us 203-439-0456
Read 100's of 5 star reviews on FB, Google and Yelp
Kristin Johnson
2023-10-20
Sarah's pet sitting services are incredible. They were professional right from the very start scheduling a meeting with me to review my needs. Their Scheduling portal is very easy to use and they are quick to accept requests even if they are last minute. Incredible updates about their time with my dog that includes pictures and videos. They go above and beyond by bringing in the mail or garbage cans if they are down by the street. Thank you!
Philip Gobencion
2023-10-13
Pet sitting service was everything I could ask for. 5 stars for Paul, Tatiana, Angelique, and Ana. They did a fantastic job. Would trust them with our kitties again.
Cindy Dominicak
2023-10-03
There are not enough words to show my thanks. This was our first time having someone come into our home and take care of our fur baby. Novi was right on time and very sweet to our girl. She did everything we asked and gave tons of lovin to our chickadee. We highly recommend.
We have had the best experience with Sarah's pet sitting. One of our dogs is very distrustful and it has been difficult to find someone she is comfortable with. So far we have had great experiences with both Paul and Jesse. They have gained her trust and she is happy and playful with them. The service overall has been wonderful as well. Great communication regarding scheduling and our pets needs. And we love getting picture updates. Highly recommend!
Great service.Makes going away easier with peace of mind. Loved the daily email updates and notes left at house.
Great services. Professional and trustworthy.
They were wonderfully friendly and accommodating. They did a great job with our babies!
Matthew Niland
2023-09-05
We just started using Sarah's Pet Sitting when the entire family had to leave for the weekend to attend a wedding. Our dog is 15 years old with many health issues so we were a little worried about leaving him for that long. But we had no reason to!! We opted for the overnight stays, and two stop-in visits each day, which worked out well for our dog. And he doesn't do well with strangers, but our pet sitter (Katherine) got him to eat his meals, got his pills in him and even got him to sleep at night and not just wait for us to get home!! And we got updates sent through their portal after every visit, as well as a complete write-up of the visits when we got home. We are so thankful to have found a pet sitting company that is knowledgeable about pets with health issues!! Can't say enough good things about them!!
Maggie Holland
2023-09-05
Reliable and kind pet sitters. I started using them in about 2017, when I had an elderly cat who needed medication that I didn't want to depend on a friend or neighbor to give her. I now use them if I'm traveling for a younger cat. The website makes it easy to schedule service.
The very best dog care you could want! We love dealing with Sarah's. We know our dogs are safe, well taken care of, and loved.
We can't wait to meet you and your pets!
Schedule your new client meeting to get started.
What makes Sarah's Pet Sitting stand out from the competition?
We're so glad you asked!
v
We can't wait to meet you and your pets!