Sarah MacDonald Owner of Sarah's Pet Sitting
Hello Client & Friends,
I am the owner of Sarah's Pet Sitting in Cheshire, CT.  I own and operate Sarah's Pet Sitting with my husband Alex MacDonald.  We live here in Cheshire with our two cats Batman & Jaws.  We also live with several Crested Geckos & Tarantula pets, which has been a long time hobby of mine.
I grew up in Bristol, CT.  I attend Naugatuck Valley Community College after high school and received an associated degree in Math & Science.  After that, I attended Quinnipiac University and received by Bachelors Degree in Veterinary Technology. After graduation in 2007, I passed the Veterinary Technician National Exam which earns the title Certified Veterinary Technologist.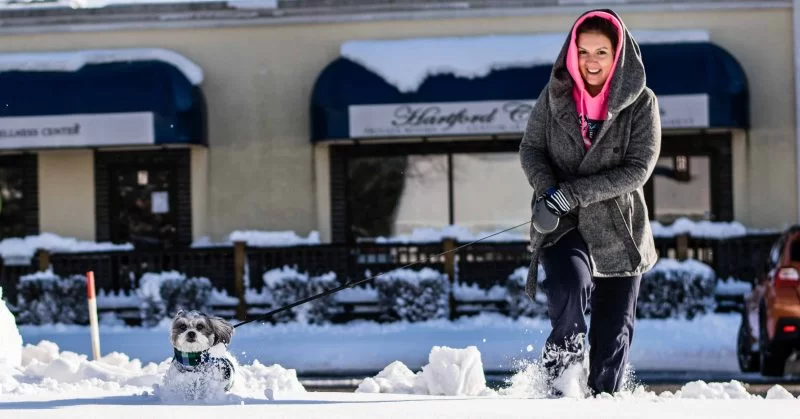 I went on to work at
Mountain Lore Animal Hospital
full time and started pet sitting for clients I met working at the vet and in 2008 Sarah's Pet Sitting was formed!  I became very busy quickly and eventually left Mt. lore in 2010 to pursue Professional Pet Sitting as my full time career.
I had a great amount of success and in 2012 my husband Alex decided to leave his career in business managment to join me pet sitting full time.  We made a great team and have been extremely fortunate to have built a business we are both very proud of.  We now have an office in Cheshire and 15 amazing professional pet sitter employees.
I now currently work in our office daily.  Providing customer service for our clients.  I handle all of our calls, emails, & bookings, with assistance of our office staff Laura & Kara.  I also oversee all of our hiring, training, and ongoing coaching for all of our professional pet sitters. Click here to meet the rest of our Amazing Pet Sitting Team
Thank you so much for visiting our website.  We very much hope to be meeting you and caring for your pets soon.
 Sarah MacDonald B.S. C.V.T.
Get Started
We can't wait to meet you and your pets!
Get Started with Sarah's Pet Sitting Today!
Proudly Servicing Cheshire, Southington, Wallingford, Hamden, Meriden, Bethany, Plantsville and Prospect
Get Started