Read what our Pet Sitting, Dog Walking and Dog Training clients are saying about Sarah's Pet Sitting.
Empty attachment or post type not equal 'attachment'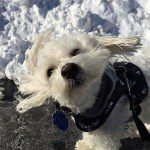 [quote style="boxed"]I HAD MY DOUBTS ABOUT ZEUS HAVING A DOG WALKER, LEAVING VIRGINIA AND MOVING TO CT HAS BEEN ADJUSTMENT FOR ME, SINCE I WAS ZEUS'S (GAMZ ) AND HAD MY OPINIONS AS TO HOW HE IS TO BE TAKEN CARE OF, BUT ALEX HAS BEEN THE ANSWER TO MY PRAYERS, HE SEEMS TO LOVE ZEUS SO MUCH AND THE TEXT MESSAGES HE SENDS MY DAUGHTER WITH PICTURES OF ZEUS ARE PRICELESS, SHE SHARES EVERY MESSAGE ALEX SENDS, IM THRILLED THAT ZEUS HAS MADE FRIENDS IN CT, AS I HAVE WORRIED ABOUT HIM SO MUCH ON A WHOLE NEW LEVEL, BUT YOUR COMPANY HAS BEEN SUCH A BLESSING, AND THE ONE MONTH ANNIVERSARY GIFT AND CARD, ( PRICELESS)IM ALL ABOUT PRESENTATION AND YOUR COMPANY SARAH FITS THE BILL. KEEP UP THE GOOD WORK, IM VERY IMPRESSED. THANKS FOR LOVING MY ZEUS[/quote]
[quote]I can always rest easy when Randi, Sarah, and Anne are scheduled to watch my cats. T
hey are all true animal lovers. From my experience, most of the people who work with Sarah are also involved in other animal organizations and/or spend their own time staying updated with general animal information (i.e. recalls, best practices, behavior issues, etc.). That is the sign of a true professional. In addition, it means a lot to me that they continuously respect and consider my home and possessions in addition to my fur babies – not just on the first or second visit, when they "have" my business, but always. This is a wonderful service, I highly recommend them.[/quote]
[quote]Sarah's Pet Sitting was absolutely perfect. We were stressed and scattered, changed plans last minute, and were generally nightmare customers. Throughout the entire process, they were friendly and professional.[/quote][box type="tick" size="large" icon=""]Like most people my initial thoughts included:
1. No one can care for my cat  like I can and make sure her meds are administered.
2. Do I really want an unknown person in my house?
3. Will I regret this decision?
Rest easy, like I did, after meeting Sarah and Annie.  After our initial meeting I understood the dedication and professionalism of Sarah and her team.  Scheduling is easy, modifying visits is easy, and paying online is easy.
Sarah's team seems to be growing but I'll emphasize this point — ANNIE IS FANTASTIC!!!  Our cat Mabel is sixteen years old and not very stranger friendly.  Annie goes the extra mile to talk to her and coax her from hiding.  Mabel isn't a lap-cat to strangers but Annie has her as close as possible.
Detailed notes and daily emails are fantastic.  Annie documents what happens each day and what she does to solve any problems (like not taking meds).  You have full documentation when you arrive home as well as daily email or text updates.
After using SPS for the past year, now my thoughts are:
1. Hmmm… someone else CAN take good care of my cat.  Guess I'm not that special.  😉
2. I feel very comfortable with Annie taking great care of my house while I'm gone.  Its nice to know someone is visiting and checking on things.
3. No regrets.
Thanks SPS and particularly Annie for the great service.[/box]
[quote]We loved this service and highly recommend it.  Extremely professional and caring.   Wouldn't use anyone else.[/quote]
[quote style="boxed"]Sarah and Randi are both amazing! We have had a wonderful experience so far. Randi comes to the house once or twice a week to take care of our pups and they love her! She leaves detailed notes on when she was there and what they did as well as sends text messages (and the occasional picture!) once she has left. It really puts our minds at ease when we have to be gone all day knowing that we have someone coming over that gives them the same love and attention we would 🙂[/quote]
[quote style="boxed"]Randi gets the gold!  She is a fantastic communicator and care giver.  We will not hesitate to use you again.  I will review your services on line.  Thank you very much for your terrific pet sitting service. [/quote][quote]Professional, courteous, great communication. This is the first time using a pet sitting service so I was hesitant regarding a 'stranger' in the house. Can't think of anything Sarah and her team could do better. Will be using them again. [/quote][quote]I just want to give you some feedback on your dog walkers, Annie and Jean.  First of all, I am thrilled with both of them!  Secondly, Gracie loves both of them so much!  Thirdly, they are extremely professional care givers!  On Monday of last week Jean noticed that Gracie was peeing more than usual.  The next day Annie noticed that Gracie was squatting to pee but nothing was coming out.  Both Annie and Jean informed me of this either thru text or notes.  I took a urine sample from Gracie and brought it to the vet.  Sure enough Gracie has a UTI.   I am so thankful for their observations and immediate feedback.  I had not noticed this and am so grateful that Annie and Jean not only noticed this right away but also informed me immediately and continued to follow up with me on her prognosis.  They always keep me informed of their visits with Gracie and provide great details of what they did that day.  Gracie is truly the love of my life and I am so happy that Annie and Jean take such great care of her![/quote]
[box type="tick" size="large" icon=""] We just left Mr. Beau and our two cats Maurice and Cassie with Sarah for 5 nites and 6 days. It was the first time we had NOT boarded Beau. It was wonderful. He was happy to see us, the house looked great. and the cats are fine! no one ate anyone. I know the weather was freezing but Sarah and Randi did a wonderful job. We also use them for walking Beau when I am out of the house too long. I have already scheduled 2 other over nights and day walks. Highly recommend and here it is almost 2:00 a.m. and I was so pleased I had to write this recommendation. Thank you for letting me know I can relax on vacation and come back to a clean house and secure.[/box][quote] Thank you again for a great service!  We have been very pleased with everything,ie, care of Bailey and constant communication back and forth. Bailey seems calm and content. As if we never left. Thank you also for the terrific care of our home and for consideration of the last minute additional
day due to cancelled flight and weather conditions. We would highly recommend your service to others! [/quote][quote] Thank you so much for being so accommodating during my crazy travel delays on Tuesday and Wednesday.  It's very nice to know that my pets will be taken care of! Also, thank you, especially Randi, for trudging through the snow to get to my house. [/quote][quote style="boxed"]We are home from a wonderful trip and it is made all the better because Chiara looked beautiful. Still her friendly self. We thank you so very much for caring for her in our absence. Your care made all the difference during our trip because I didn't have to worry about her. I would highly, highly recommend your services to anyone and especially care for their pets. Peace and thanks again[/quote]
[quote]We just wanted to drop you a note and thank you for your consistently excellent service throughout the whole pet sitting process. We realize that we are your stereotypical worried pet parents and greatly appreciate your flexibility and professionalism. We also wanted to say a heartfelt thank you to Randi for spending time with our Foxy today. Her note was so sweet and it made us happy that Foxy got to have such a fun time while we were out for the day.[/quote][quote]I can't began to tell you how impressed I am with your service. Randi in a single word is "Awesome" The journal she left was incredible, plus the video she sent me on Belle was beyond anything I could imagine. I am so blown away from this experience, you can be sure I will be talking about this for a long time. It's now piece of mind for me for when I ever I have to go away again to know Belle is going to be in good hands!! I am delighted beyond words! Thank you again.[/quote]
[box type="tick" size="large" icon=""]Sarah's pet sitting service was excellent!!  We loved the way they provided a journal to detail visit information and the followup was excellent.
We used them for the first time while away for an entire week – they were reliable and friendly, and highly professional in their service delivery!  We highly recommend their service!
Kathy and Jim
Cheshire CT[/box][quote]Wonderful service!  Sarah and her sitters are caring, reliable, and always willing to go the extra mile.  I have used the service a couple of times already, and it feels great knowing that I can now leave for a weekend and not worry about my pet's needs.[/quote]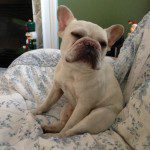 [quote] I am so pleased with professional quality of care and detailed attention given to my cat Haley's special medical needs through Sarah's Pet Sitting. Haley needs a daily application of subcutaneous fluids (fluids placed under the skin by needle)  as well as several other medications. It would have stressed Haley greatly if we had taken her with us on vacation. Sarah covered every possible altercation that could have occurred while we were away. She recorded the details of each visit in a notebook and also added suggestions to improve Haley's care. She was proactive in contacting me to let me know that Haley was fine.  I can't recommend her highly enough- particularly if your pet needs special care![/quote][box type="tick" size="large" icon=""]Sarah has provided day time pet care as well as overnight pet care for our two dogs several times over the last two and a half years. Our dogs are always calm and bright eyed after being left in Sarah's care.
Sarah's pet sitting services allow us peace of mind when we are away from our home, knowing our pets are well cared for.
I STRONGLY recommend Sarah and the services that she provides." June 12, 2012  Top qualities: Great Results, Personable, Expert.  Rich Butler hired Sarah as a Pet Sitting in 2009, and hired Sarah more than once"[/box]
[quote]We went on vacation for a week and hired Sarah and Annie to care for our three dogs in our absence.  When we returned, the house was very clean, copious notes were left about their visits and the dogs were as we left them.  We will be using Sarah again and recommend them to anyone who needs pet sitting.[/quote][quote]Thank you and Annie for taking such great care of Abby and Ginny (and Tommy J).  They were snoring contentedly when I got home around 1am .  I really am so grateful that you left your business card in my mailbox because this is the first time in a long, long time that I felt completely comfortable leaving my pets in the care of someone.  Annie's message that she left the night I left was perfect and I could hear in her voice that all was going to be great and, of course, Abby and Ginny were in the background making themselves heard, too.  I loved the notes left in the notebook and am so glad you both thought Abby and Ginny are great.  [/quote]
[quote style="boxed"]Sarah's dedicated and caring work made a big impression on me–her expert attention to my dogs and her willingness to be flexible and to listen and be responsive to my needs are qualities that I highly recommend to anyone seeking to hire Sarah's expert services. Many thanks, Sarah!" September 19, 2010 Top qualities: Expert, Good Value, High Integrity.  Irene Senedak -Herdabout Bergamasco Sheepdogs hired Sarah as a Pet/House Sitting in 2010, and hired Sarah more than once[/quote]
[quote]Sarah is a very reliable and dependable person. She has stayed at our home to watch our animals, she is loving and caring and has an abundance of knowledge. I would highly recommed Sarah as she sets her standards very high!" June 11, 2012  Top qualities: Great Results, Expert, High Integrity.  Kathleen Rodd hired Sarah as a pet sitting in 2010, and hired Sarah more than once[/quote]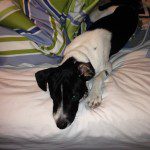 [quote]Sarah has been walking our dog Zoe twice a week for the past two years. Sarah has proven to be very responsible and a good communicator. She is always on time and leaves great notes summarizing her time with Zoe. We feel confident that our dog is in the best hands. I recommend anyone that is looking for a pet sitting/walking service to rely on Sarah for these services." June 7, 2012 Top qualities: Great Results, Personable, High Integrity. Mary Deshon hired Sarah as a Pet Sitting in 2010 [/quote][quote]Sarah's pet sitting service was excellent!!  We loved the way they provided a journal to detail visit information and the followup was excellent.   We used them for the first time while away for an entire week – they were reliable and friendly, and highly professional in their service delivery!  We highly recommend their service! Kathy and Jim Cheshire, CT [/quote]