Dog Walking and Pet Sitting 
Cheshire, Southington, Wallingford, Meriden, Hamden, North Haven, Bethany, Prospect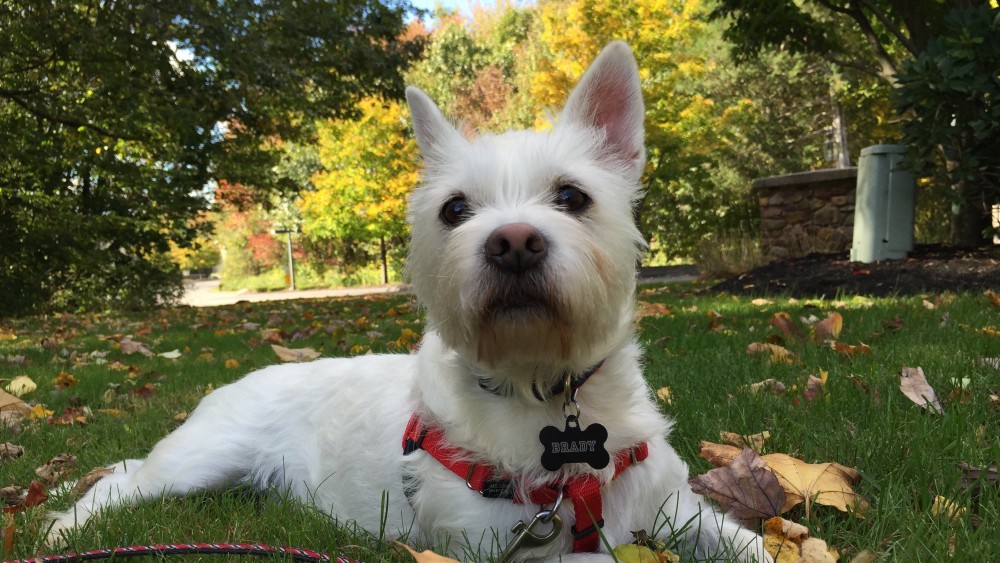 As most of you already know Sarah's Pet Sitting offers Dog Walking, Pet Sitting and Dog Training in all of Cheshire, Southington, Wallingford, Meriden, Hamden, North Haven, Bethany and Prospect with Our Team of Professional Pet Sitters.  Please visit Our Team page to learn more about each of our Pet Sitters.
This page will talk about our Dog Walking Service in detail.  If you would like to learn more about our Pet Sitting Services Click Here.
Availability – Our Dog Walking Services are available Seven Days a Week all year round, even on ALL Major Holidays!  With Our Team of excellent employee Pet Sitters available you can book your Dog Walking Service year round without interruption.  Most of our clients choose to book their dog walking with our easy to use recurring schedule but you may choose to book your dog walking on an irregular schedule or as needed.
Arrival Time – At Sarah's Pet Sitting we utilize easy to use service time windows.  Generally our Dog Walking clients prefer our 11am – 2pm time window Monday – Friday.  If you prefer a specific time thats not a problem either, we can make note of your preference and we will always do our best to accommodate your request.  Although 11am – 2pm is our most popular time window for Dog Walking, ALL of our services are available from 7am – 10pm Seven Days a Week!  
All of our Services are available 24hr a day, 365 Days a year.  Even On Major Holidays.
Empty attachment or post type not equal 'attachment'
Visit Length – Our standard Dog Walking Services are available in two options.  We offer our visits in both 15 minute and 30 minute options.  Need a longer visit?  Not a problem, just give us a call or make a request online for a longer visit time (45 min – 1 hr) and we will do our very best to accommodate you and your pets needs.
Activity – We LOVE to walk your dog of course but thats obviously not required.  We can substitute yard playtime or inside snuggle time.  We will spend the time however you and your dog prefer.  We can even substitute swimming in the summer time,pool required 🙂  Regardless of your dogs age, medical history or activity level we want to make sure they have the best possible time with us!
Safety – Safety is our #1 Priority.  We request that all of our dog walking clients provide an Easy Walk harness and short sturdy leash.  These items prevent pulling without hurting your dogs neck, trachea, heart or lungs.  It also allows your Professional Pet Sitter to keep complete control of your dog.  Our Team of Pet Sitters do have their own harnesses and leashes but providing your own that is already adjusted for your dogs size allows more time for even longer walks.
Cleanliness – We will ALWAYS pick up any and all #2's when your pet is in our care, on or off your property.  One less for you to pick up!  We will also wipe off and dry your dog when wet or after a muddy walk.
Empty attachment or post type not equal 'attachment'
We will send you a text & email after Every Visit.  
We do our best to ALWAYS include a cute photo to brighten up your day!
Cost – The cost of your Dog Walk is comparable to the cost of doggie day care.  If you have more than one dog you will save money right away using our Services.  One of the biggest advantages of Sarah's Pet Sitting is there is no need to drop off or pick up your dog each day plus there won't be AS MUCH fur in your car 🙂  For your dog, they get to stay in the home without having to deal with any other dogs they don't know or getting an upset tummy during a car ride.
Location – Sarah's Pet Sitting services ALL of Cheshire, Southington, Wallingford, Meriden and Hamden.  We also service most of North Haven, Bethany and Prospect.  If you are out of our normal service area please don't hesitate to Contact Us and we can send you a referral list of other Professional Pet Sitters we recommend.
Have Additional Questions? – Contact Us or Get Started Today to reserve your Dog Walking spot.  We are always busy but our Winter and Spring schedule tends to fill up the fastest so don't hesitate to Request More Info.  We Hope to be meeting you and your pets soon!