Ice Melt Precautions With Dogs
By Sarah's Pet Sitting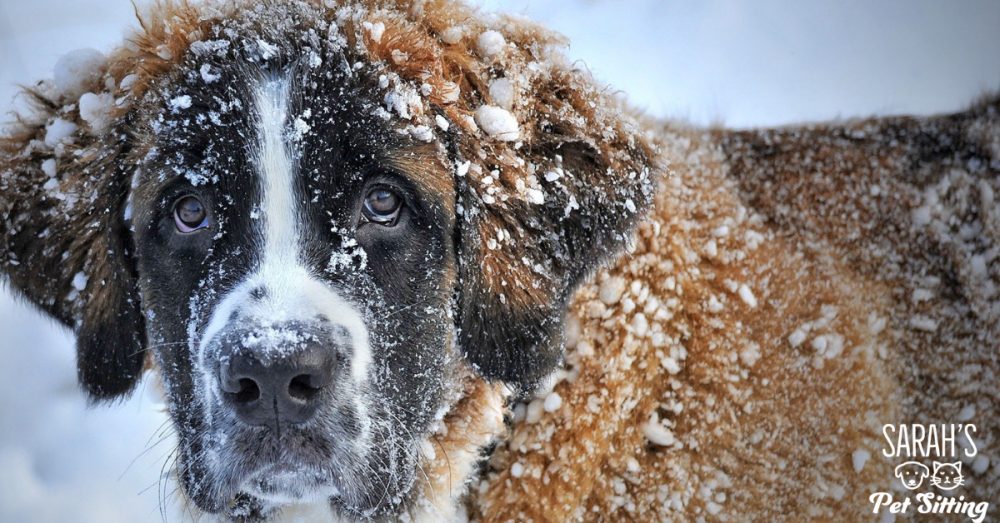 Ice Melt Precautions With Dogs
Brrr! It's icy! As winter makes its way to the northeast, shoppers are stocking up on all the essentials; including ice melt. Now, ice melt is a fantastic invention, but not the best to walk on in bare paws. For our furry friends, daily contact with ice melt can not only burn paw pads, but the chemicals can be ingested when your pup cleans their paws, leaving their mouth with burns. Rock salt can contain toxic metals like mercury that can cause raw and sore pads. Antifreeze contains ethylene glycol, which can be deadly when ingested.
After walks, make it a habit to wipe your pup's paws with a warm soapy towel.  With cracked or dry paws, try some paw wax. Paw wax is another layer of protection- just like chapstick for our lips! With these small steps, the quality of life can drastically increase for your pet. You can also visit a local pet store such as North Point Pets in Cheshire to pick up some ice melt that is specifically designed to be safe for pets.
Get Started
We can't wait to meet you and your pets!
Get Started with Sarah's Pet Sitting Today!
Proudly Servicing Cheshire, Southington, Wallingford, Hamden, Meriden, Bethany, Plantsville and Prospect
Get Started