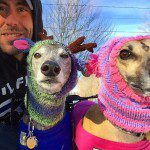 Sarah's Pet Sitting is NOW HIRING Office Assistant whose responsibility will be to provide excellent customer care and service to our clients via phone & email.
Please "REQUEST INFO" for an application for pet sitting concierge position.
If you would like to apply for pet sitting & dog walking please see our NOW HIRING PAGE and ONLINE APPLICATION
Please see the follow details and requirements.
Work: Customer Service & scheduling via phone, email, & Leash Time pet sitting system.
Hours: Part Time 5 – 10 hours per week to start, additional hours as needed & as experience is gained.
Availability: We are looking for availability within the hours of 9 a.m. – 6 p.m. Monday through Friday.  Applicants with  3- 6 p.m. availability are preferred.
Location: SPS Office on West Johnson Ave in Cheshire, CT
Wage: $10 per hour to start. Raises available quarterly based on merit & availability.
Skills
Excellent phone, email, & Mac Computer skills required.
Excellent ability to multitask & follow procedure
Ability to communicate clearly & effectively with clients & staff & management via phone & email.
Ability to work with pets if needed, pet sitting training will be required in addition to office training.
Very flexible availability, comprehensive training takes place during the week days between 9 a.m. – 4 p.m.
*Specific Requirements
– You must be 18+
– You must have a CT drivers license and your own reliable transportation.
– National Background check & Drug Testing is Required
– A non compete & confidentiality agreement is required
– You must live in Cheshire, CT or any town that borders Cheshire. Within 5 miles of our office location is preferred.