Pet Purrfect Quiz
* Do you refer to your pet as your "baby" or "love bug"
* Do you have more pet beds then people beds in your home?
* Does your dog or cat have a kitty or doggie boyfriend or girlfriend in neighborhood?
* Do you refer to your fur kiddos as brother & sister with each other?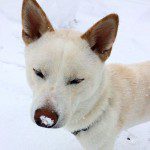 *Do you change song lyrics to include your pets name or nickname?
* Do you call your wife/husband mom or dad of the pets?
* Does your pet have a designer collar & leash?
* Was your pet in your wedding?
* Does your pet have his/her own Facebook page?
*Will you be dressing up your fur kiddos for Halloween?
* Does your doggie have a standing appointment at the pet beauty parlor?

*Does your kitties have an outside cat enclosure or go out on leash, while supervised?
* Do you put ice packs under your pets food to keep it cold during the day?
* Do you refer to your home as the "Zoo"
If you've answered YES to any of these questions, then Sarah's Pet Sitting is the purrfect match to spoil & adore your cuddly critters when you can't be there.  Please Request Info and we will schedule a time for one of our Pet Professionals to come & meet you and your pet family.