Choosing a Veterinarian in Connecticut
Choosing a veterinarian is a very important decision for your pet and for your family.  Here are some of the most important things to consider before choosing a veterinarian in Connecticut.
Location & Convenience
Having a vet that is close to home is a great convenience.  Car rides can be stressful for some pets so if you can find a vet close by that is ideal and can also be very helpful if your pet has medical emergency.  Also consider the veterinary offices hour of operation.  Do the hours allow for you to visit outside of your work schedule?  I would also consider how busy they are and how long your wait time may be.  Waiting at the vet can be sometime stressful for you and your pet.
Customer Care & Service
It's also important to find a veterinary office with excellent customer care and service.  The best way to find this out is to call and ask questions.  Do they answer the phone quickly?  Are you on hold for more than a few minutes?  Is the receptionist knowledgable in answering your questions?  You can also stop in and check out the veterinary offices waiting area.  How are you greeted when you enter the facility?  Is the waiting clean and orderly?  Does it allow enough space for pets that are nervous to keep their distance from other pets and people?  These are all very important factors you may want to consider before making your first appointment.
Expertise & Equipment
You may also want to consider and areas of expertise your veterinary office may have.  You may want to choose a cat only practice if you only have feline companions.  Other veterinary offices may specialize in large animals, or exotic pets.  You may also want to consider if they have advance technology available such as digital x ray machine, ultrasound, dental X-ray, in house blood work machines, and an in house pharmacy. These are standard things that most all vets should have on hand. Or they may have another vet that travels to them who specializes in ultrasound or orthopedic procedures. You can ask them about the types of procedures they do in house and what things would need to be referred to another office. Be sure to ask these questions when choosing a veterinarian, it's better to know ahead of time if your vet will be able to treat your pet in the case of an emergency.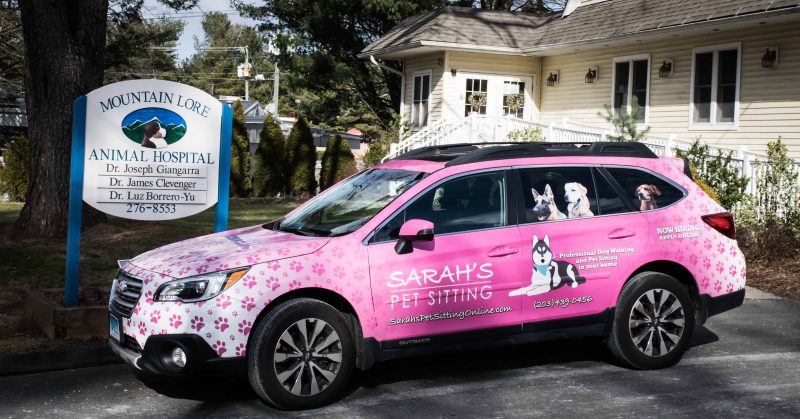 Cost & Payment
Many regular veterinarian offices that are not a specialty practice or 24 hours practice have similar pricing. You can also read our article
How To Save Money At The Vet
if cost is a major concern. You can call a few veterinary offices in your area to ask about exam and vaccine prices, Here is a list of
Low Cost Spay and Neuter Clinics in Connecticut
 . It's ok to ask questions so you can be prepared for the cost involved with your pets health.  Specialty practices and 24 hours veterinary hospitals are often more expensive because they have a considerably greater cost of doing business.  You should have
Pet Insurance
, a savings account, or a low interest credit card, set aside so you can pay for any pet health emergencies that may come up.
Sarah's Pet Sitting recommends the following local veterinary hospitals in Connecticut:
We have many other great veterinary offices in this area. These are just a few that we have had good first hand experiences with.
Four 24 hour emergency care we recommend
Get Started
We can't wait to meet you and your pets!
Get Started with Sarah's Pet Sitting Today!
Proudly Servicing Cheshire, Southington, Wallingford, Hamden, Meriden, Bethany, Plantsville and Prospect
Get Started