When hiring a person to care for your cat there are some special things to consider.  The most important is how often your sitter will visit your cats.  Professional Pet Sitting businesses REQUIRE a minimum of once daily pet sitting visit for cat only households although we do recommend two visits per day.
Cats should have their litter boxes scooped at least once per day and receive wet or raw food a minimum of once per day.  Once daily litter box scooping prevents household soiling and cats that receive only dry food are often dehydrated and can develop a number of health problems.  Please visit www.catinfo.org for more information on healthy feline diets.
Although Sarah's Pet Sitting requires at least one visit per day for your cats most of our clients prefer two.  We can even visit more frequently or stay overnight if requested.   When looking for someone to care for your cat always discuss spacing your visits evenly to ensure your cats are not left alone too long.  A condition called Feline Urethral Obstruction, which is common in male cats eating dry food only can put your cat in a life treating situation within a matter of twenty four hours.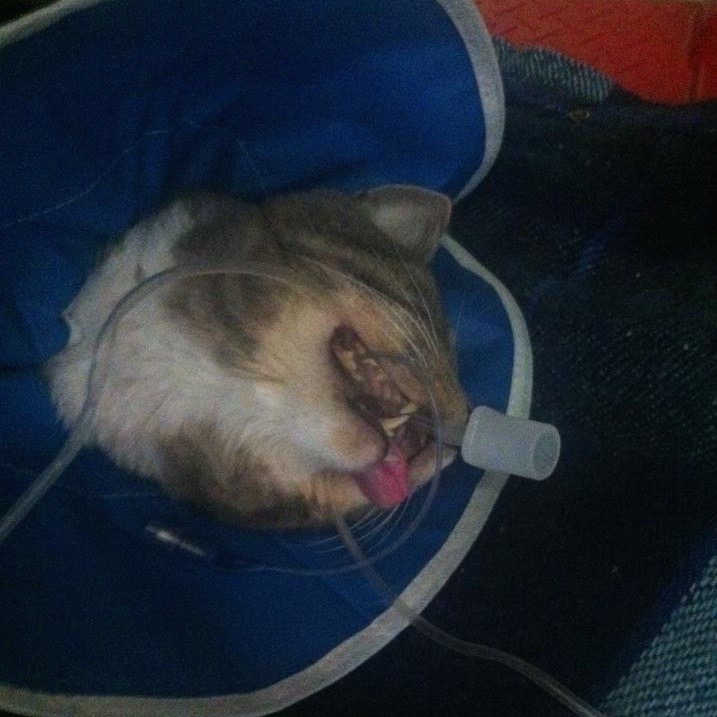 Our son Jaws after receiving an intestinal obstruction surgery after eating a typical cat toy.  Luckily we got Jaws to Mountain Lore Animal Hospital right away as he quickly went from our happy and goofy cat to lethargic and near death within a matter of hours.
Our Professional Pet Sitters also understand the importance that cats are kept securely indoors.  We will take care to find each cat during every visit.  Cats like to hide so you may want to isolate sites cats and/or cats in need of medication to one room of your home while you are away.  This will allow your pet sitter to find your cat more easily and medicate them if needed.  you'll want to block off any potential hiding places where a pet sitter would not be able to easily reach your cat.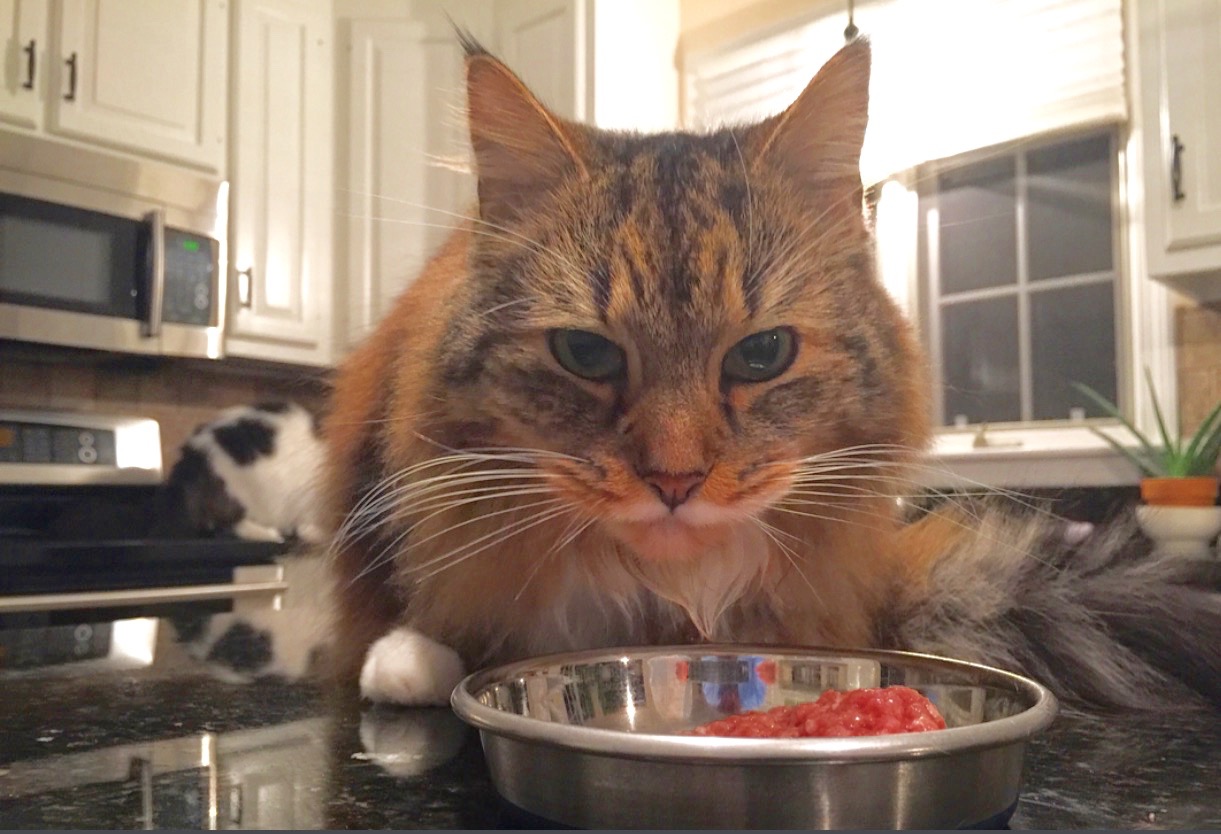 Our Pet Sitters are also familiar with the various types of raw and wet food diets appropriate for your cats.  We can also leave down the appropriate amount of dry food so that your cats are not hungry in between visits.  We do not recommend free feeding your cats dry food while you are away.  Cats that are not used to this will overeat considerable which can cause vomiting and other problems.  It is also very important in multicast households that your pet sitter can see each cat each day to ensure they are eating.  A life treating condition called Feline Hepatic Lipidosis can occur if cats stop eating and do not receive veterinary care.
Cats have all different personality types.  Some like playtime, others want to snuggle and some just would prefer to be left alone.  Sarah's Pet Sitting's professional pet sitters will understand this and tailor your pet sitting visits to meet the needs of your cats.  We also have a Certified Veterinary Technician on staff in the unlikely event of an emergency to assess the situation.
If you would like to learn more about our Cat Sitting and Cat Care services in Connecticut please Contact Us.  We would love to speak with you and meet your feline friends.
Get Started
We can't wait to meet you and your pets!
Get Started with Sarah's Pet Sitting Today!
Proudly Servicing Cheshire, Southington, Wallingford, Hamden, Meriden, Bethany, Plantsville and Prospect
Get Started