1. Quinnipiac Linear Trail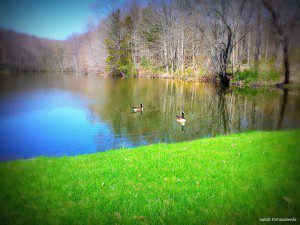 Also known as Community Lake Park, the Quinnipiac Linear Trail is the top rated and best option when choosing a trail to walk your dog on in Wallingford. Located at 147 Ward Street, the trail runs alongside the Merritt Parkway and measures 2.5 miles roundtrip. The trail itself is very wide, flat and paved. Along the way there are benches, bridges, fact plaques containing information about the park as well as distance markers. There are also open areas where you can take your dog down to the river. In the surrounding park, you will find a basketball court, baseball field, two tennis courts, sand volleyball net, small playground, pavilion, picnic tables and grassy areas. If you want to meet other dog walkers and make some new furry friends for your pooch, this is the place to go!
2. Orchard Glen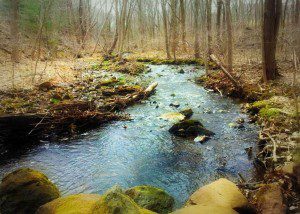 Located toward the rear of the Wallingford Land Trust, Orchard Glen can be found within the forest near the old Wilbur Park Crossway rest stop on Barnes Industrial Road North. A large sign marks the beginning of the property at the end of a cul-de-sac. This 68 acre property has two trail loops totaling 3 miles as well as several unmarked trails. There is a river that runs throughout along with a small waterfall. Hiking and dog walking is quite common in this area, but dogs must stay on a leash. During the springtime, wildflowers line the ground and offer breathtaking views. Wildlife often seen in the area includes deer, foxes and red tail hawks among others. If you're looking for a relaxing walk with your dog surrounded by nature, give Orchard Glen a try.
3. Tyler Mill Run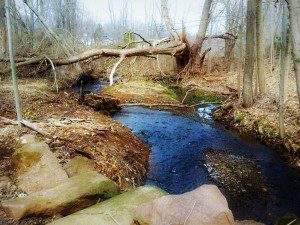 Tyler Mill Run, located on Tyler Mill Road just off of Interstate 91, is most commonly used as a mountain biking trail, but can also be an option if you are looking for a very wooded and rocky place to walk your dog. The trail totals 10 miles long and is marked with red and blue trail markers along the way. One negative aspect about the area is that is can become very muddy after it rains, so keep that in mind when planning your dog walk. In addition to mountain bikers, you may also find hikers and people on horseback throughout the trail. Hunting IS permitted in this area, so during hunting season, people are only permitted on Tuesdays, Thursdays, Fridays and Sundays.
4. Wallingford Center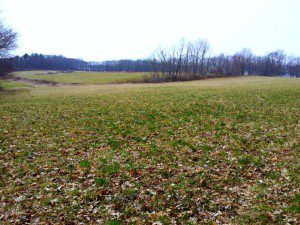 If you like to be in the center of the action, take your dog for a walk around Wallingford center. Beginning in the center of town, you will have many choices of places to walk. In the center itself, you will find restaurants, shops and stores. The Wallingford Police Station and Fire Department are also located there. As you head down North Main Street, you will pass the Wallingford Public Library and can walk along the sidewalks until you reach Harrison Park. If you decide to go down Center Street and onto South Elm Street, you will pass the Wallingford YMCA and Doolittle Park. All of the roads in this area have sidewalks. Not only will you find other dog walkers in the center of town, but you'll also find joggers, bike riders, skateboarders and families' enjoying what some think is the best area of Wallingford.
 Written by: Randi Tomaszewski, Professional Pet Sitter for Sarah's Pet Sitting