In our last blog The History Of Pet Food we discussed the shortfalls of commercial pet food, now we'd like to help educate everyone on how to improve the quality of dry food AKA kibble. We commonly are asked about what people can do to provide a better diet to their pet. There are probably a million answers to this question.  My favorite answer is to feed a top quality raw food, however this isn't always possible or affordable for many. Most want to continue feeding kibble, but make it better. Some are also looking for ways to get their picky pet to eat. We always have suggestions to help with both increasing the quality of your kibble and provide greater nutrition. In addition to rotating proteins within the brand you feed, switching to a higher quality brand, here are some of my favorite tips for improving the health of your pet on dry food: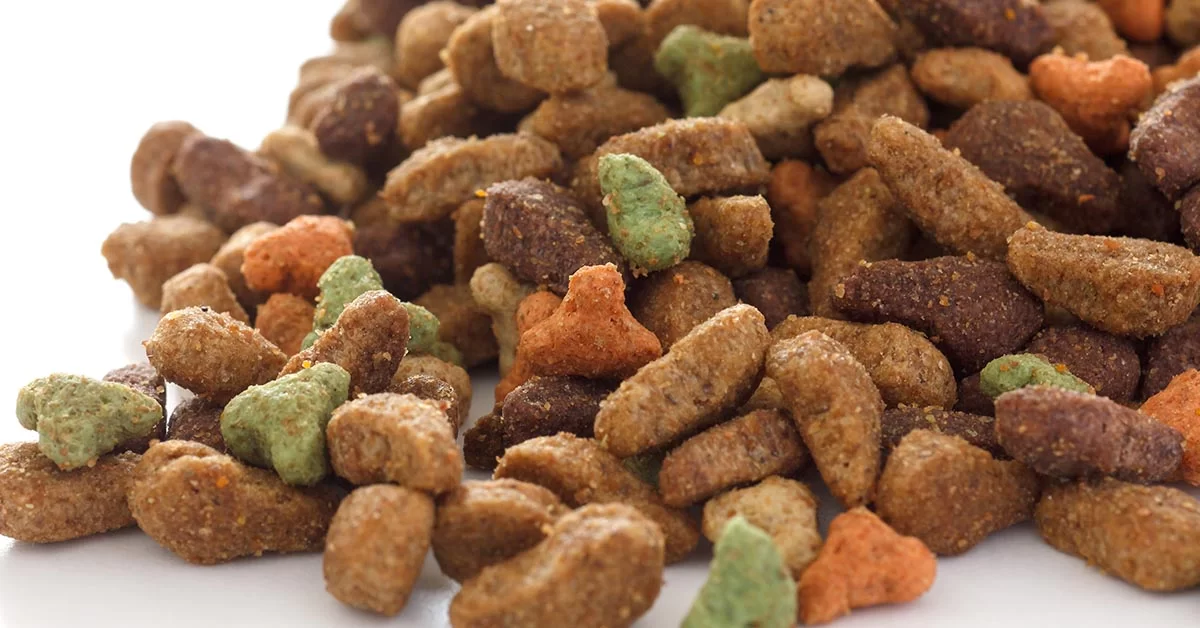 Add some water

Kibble, regardless of the brand or quality is very dehydrating. Most kibble is between 8-12% moisture, which is essentially the equivalent of humans eating dry, uncooked pasta and rice as a diet. A pet that is fed kibble as the primary diet lives in a constant state of dehydration and inflammation. Often times we do not see the inflammation on the outside until they are either elderly or sick. In the last 25 years dogs and cats have been presenting with obesity, kidney disease, arthritis, diabetes, liver failure, skin disorders, inflammatory bowel disease and cancer by the age of five. 25 years ago it was rare to hear of these diseases in young pets. Now, unfortunately it is commonplace and largely attributed to low quality diets, environmental toxins, over vaccination and poor breeding.

Add Fresh Food

If you're not comfortable adding raw meat scraps to your pets bowl, gently cook them without seasoning or oils and add them to your pets bowl. Vegetables & fruits such as sweet potato with skin, yellow and green squash, green beans, broccoli, carrots (grated) blue berries, watermelon, leafy greens, etc. can be added. Ideally these should be gently steamed and pureed, but not necessary. Large batches can be made ahead of time mixed with some coconut oil and frozen into ice cube trays or other pre-portioned sizes to save time! A great way to use up produce that will eventually go to waste!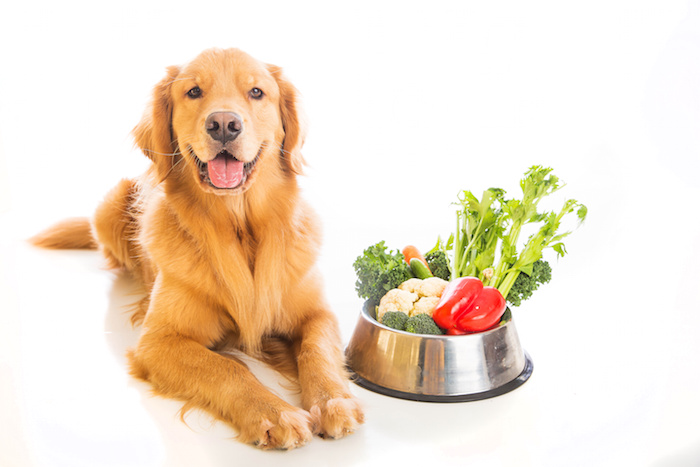 Add a Freeze-Dried Food or "Topper

The "raw" movement has grown exponentially over recent years, and with that many companies have come out with a freeze dried version of their food, or an unbalanced supplement that is meant to be added to dry food. Some companies have recently added freeze dried pieces to their dry kibble and are selling these "premixed bags" to provide convenience. Of course, since these are dehydrated I recommend adding water. These are a great way to increase the meat protein percentage and decrease the carbohydrates in your pets diet. They also serve as a great quality treat for those pets and pet parents who love to give extra treats. These types of foods also work great as a supplement to raw diets, or in replacement of raw diets in case of emergencies. There are many great options including K9 Natural/Feline Natural, Northwest Naturals, Whole Life. Other great options you may be more familiar with are Stella & Chewy, Instinct by Nature's Variety and Merrick.

Add a High Quality Canned Food

There are some really great companies that make high meat protein cans that can kick-start kibble. All kibble is high in carbohydrates (sugar) and a great way to decrease the carbohydrate percentage is to add a high-quality canned food. I prefer fresh foods first, but this is another great option. Even the best kibbles are 25% carbohydrate. The average kibble is 45%. Some that I recommend are KOHA, WeRuVa, & K9 Naturals.
Supplements

This is a really big space, and a topic worth its own blog post.

The key takeaway from this discussion is to remember that more is not better, sometimes less is more. Higher moisture, and fresh foods sometimes are all a pet needs to obtain a healthier state. When using supplements do not just take anyone's advice, or what worked for somebody else's pet. Every pet is unique and has unique needs. Determining what works best for you pet may involve some trial and error, and rotation of different types of supplements to obtain the best result. Please remember that it may take a significant amount of time to see a desired result. I often remind people that there is no overnight pill or magic fix, although I wish there was.
Sometimes pets may get worse before they get better, unfortunately that is sometimes a part of the healing process. When switching diets, or implementing new supplements, do so over a 1-2 week period afford the best chance of success. Just because your pet vomits, or has a bout of diarrhea doesn't mean the new diet, or supplement isn't working. It probably just means there was too fast of a change. Once transitioned, depending on the age of the pet sometimes it may take 30-120 days to see the desired change.
Thanks for Reading!
Get Started
We can't wait to meet you and your pets!
Get Started with Sarah's Pet Sitting Today!
Proudly Servicing Cheshire, Southington, Wallingford, Hamden, Meriden, Bethany, Plantsville and Prospect
Get Started