How to Introduce a New Dog to Your Cat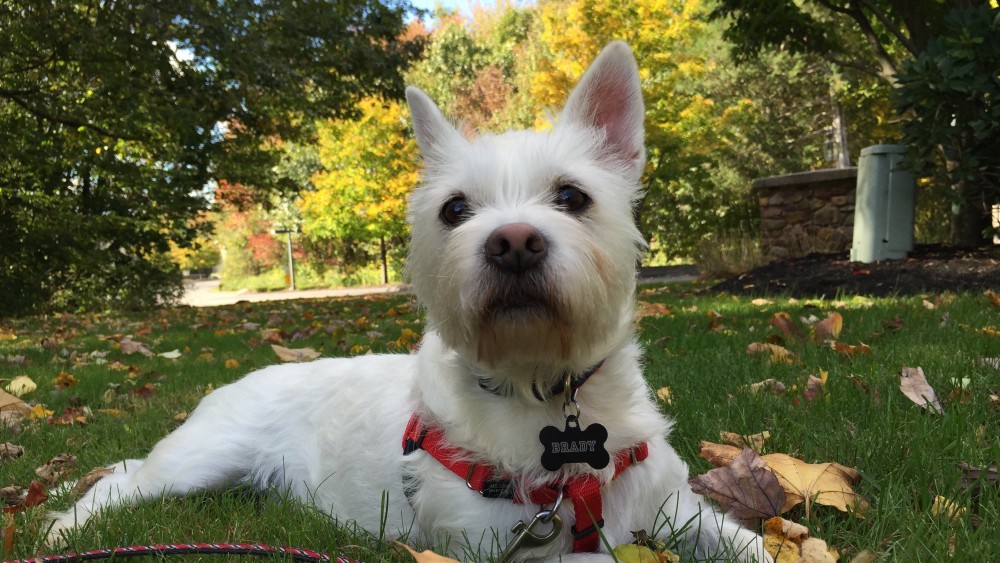 Begin by assessing your cat's interest in dogs.  Are your cats bold and friendly? Are they shy? Fearful? Have they ever seen a dog before? How might they react?  Bold, friendly cats will most likely watch the new dog for a while before they investigate, and will let the dog know if he crosses a line of polite kitty etiquette. A shy or fearful cat that tends to hide from company make take off to parts unknown until they have become acclimated to having a dog around.  In both cases, a truce and peace and be eventually reached if you take some careful precautions at the beginning.
The best way to set you and your cats up for success is to start with a puppy, or to get a dog that is already acclimated to cats.  If you are adopting an adult dog with cat experience, make sure that the dog in question mostly ignores cats, and will not chase them in the house. Many rescue groups do the cat test by walking the dog past caged cats, this is not an accurate assessments of how a dog will respond to a cat that choses to run.  Look for dogs that have lived with or been fostered with other house cats.  If you are getting a  puppy, look for a situation where the puppy has already been exposed to cats for the best result.
Adding a dog to the household will cause a change in routine and will cause stress for your cats.  It may take a while for everyone to be comfortable with the change.  Expect the transition period to last at least thirty days.  There are some products that work very well for keeping everyone as calm as possible. I highly recommend Feliway which can be purchased from a number of online sources as well as from Petco or Petsmart.
Empty attachment or post type not equal 'attachment'
Before you bring the dog home, bring home his scent, on a towel or shirt that you have rubbed on the dog.  Allow the cats to check it out.  This will make his scent a little more familiar and allow their first scenting of it to be as low key and stress free as possible.
Once you have the dog at home, set up separate areas for the cats and dog where they can observe each other but not come into contact.  It is best to make a safe zone for the cats where the dog can't go, but where the cats have free access in and out of the area. If you opted for a puppy or a small dog, make sure you are also protecting the dog from the cats when you can't be there to supervise.
After cats and dog have had a chance to get to know each other, you can start allowing them to meet face to face.  I recommend waiting at least a week before this stage.  Try to keep things very low key at first.  Allow the interaction after your dog has been out for a long a walk, don't encourage playing or roughhousing before or after the interaction period.  Don't allow interactions around meal times. It is best to leave the leash attached to your dog's collar.  Allow him to drag it on the ground, so you can grab it or step on it if he starts to get a little rambunctious or tries to chase the cats. 
After about a month of supervised interactions, if all is going well, you can begin to relax the separation of dog and cat areas and allow them to have unsupervised interactions.
Empty attachment or post type not equal 'attachment'
Empty attachment or post type not equal 'attachment'
Empty attachment or post type not equal 'attachment'
Empty attachment or post type not equal 'attachment'
Empty attachment or post type not equal 'attachment'
Empty attachment or post type not equal 'attachment'