If possible secure the pet in your house, yard, garage, in a cage or crate, or on a leash so the pet won't wonder off again while you a looking for an owner.  If the pet tries to bite you, or behaves aggressively or fearfully, don't take risks.  Give him or her space to calm down and contact animal control if you are worried about being harmed.  If you are unable to contain the pet, try to get a picture and follow the other steps bellow, you may be able to offer an owner a clue as to where his or her pet is hanging out.
If the pet runs from you, or acts afraid as you approach, DO NOT GIVE CHASE. Instead sit on the ground, toss food towards the pet, speak in a normal calm tone, using phrases the pet might recognize.  Try asking him or her to do trained behaviors, like sit or down.  Invite the pet to go for a walk or a car ride.
Look for any signs of identification on the pet.  Birds often have bands on their feet.  Cats or dogs might have tags on collars or harnesses.  Check inside collars or harnesses for written phone numbers.  Don't be shy in opening anything you find on a lost pet.  If you find a dog license or a rabies tag you can contact the town or vet where the tag was issued.  The office staff at a vet will be able to look up the owner of a dog or cat using the rabies tag and can contact the owner for you and let them know you found their pet.  For dog license contact the Town Clerk in the town where it was issued during normal business hours.  After hours contact the police department in that town.  They should have a listing of licenses in the last three years available to them.
Be very careful with collars and harnesses, and make sure to replace them on the pet right away when you are done recording tag information.  It's important that the pet have them on if he gets away again.
If there is no identification or you cannot use the identification to find the owner it's time to get the word out.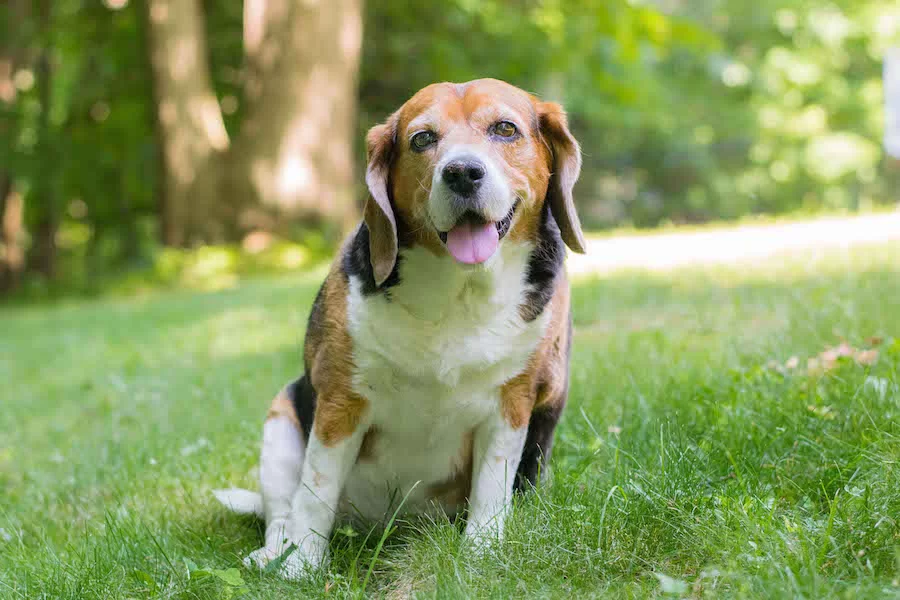 Take a clear picture of the pet.  Try to get a good head shot and a full body shot that shows the pet's markings and features.
Post on social media such as Facebook or Twitter with the picture, as well as a description of what the pet looks like, the location where the pet was found, and your contact information.  Don't assume that you know what the breed or breed mix of the pet is, wrongly identifying the breed could delay reuniting the pet with his or her owner.
Make up a poster with all the same details.  Make sure the words FOUND DOG (cat, bird, etc.) are large and clear and can be seen from a moving car.  The details and contact info can be in a smaller font, but a passerby should be able to tell at a glance that you found a pet and should be able to get an idea of what the pet looks like. Put the posters up in the area where the pet was found. You can also post your poster in local shopping centers, pet stores, animal control, police stations, and veterinary offices.
If possible put a very large poster up in your yard so that family or friends of the pet can see it if they are out looking and will know you have their pet.
Place a found add in the paper as soon as possible. Found adds are free with the Record Journal (203-634-3933), the Cheshire Herald, and the New Haven Register (877-872-3278) The Hartford Currant charges a fee.  The Connecticut Humane Society also offers an online listing for lost or found pets.
Contact local vets and let them know you found a pet, ask if you can put your poster up in their waiting area.  Ask if a vet would be willing to scan the pet for a microchip.  Animal Control may also be able to do this.
Contact the local Animal Control and all the neighboring Animal Control Offices.
Here is list of local Animal Control:
Cheshire – 203 271-5590
Meriden – 203 235-4179
Wallingford – 203 294-2180
North Haven – 203 239-5321
Hamden – 203 230-4080
Bethany – 203 389-5991
Prospect – 203 758-6150
Waterbury – 203 574-6909
Wolcott – 203 879-7620
Southington – 860 628-8053
If you are concerned that someone claiming to be the owner of the pet you found is not actually the owner you can ask for proof of ownership, such as vet bills, photos of the family with the pet, a bill of sale, or registration papers.
If you cannot find the pet's owner, speak with your local animal control about how to find the pet a new home, or how to legally adopt the pet yourself.  In most municipalities there is a process you have to follow to make sure that the owner of a pet has every opportunity to recover a pet before a new family is found.
Get Started
We can't wait to meet you and your pets!
Get Started with Sarah's Pet Sitting Today!
Proudly Servicing Cheshire, Southington, Wallingford, Hamden, Meriden, Bethany, Plantsville and Prospect
Get Started